Government borrowing at lowest August level for 10 years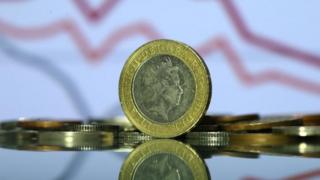 Bumper VAT receipts helped government borrowing to fall to its lowest level in August since 2007, according to official figures.
The deficit narrowed to £5.7bn last month, compared with £7bn a year earlier, the Office for National Statistics (ONS) said.
VAT receipts rose 5.6% from last year to £11.6bn, a record for August.
For the financial year to date, the government has borrowed £28.3bn, down £0.2bn from the same point last year.
The ONS said public sector net debt – excluding public sector banks – stood at £1.77 trillion at the end of August, equivalent to 88% of gross domestic product.
The deficit for August was lower than analysts had forecast and follows a £0.2bn surplus in July, which was the first such surplus for that month since 2002.