Britvic: Plans to close Norwich site puts jobs under threat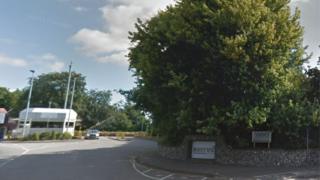 The soft drinks giant Britvic is to close its manufacturing site in Norwich, putting 242 jobs at risk.
The firm wants to transfer production of Robinsons and Fruit Shoot to sites in east London, Leeds and Rugby.
The company says employees affected by the plans would be offered support and redevelopment opportunities.
Consultation is to begin shortly and if the proposals go ahead, the Norwich site will close towards the end of 2019.
The company said employees affected by proposals would be offered a "comprehensive package of support" including redevelopment opportunities.
Chief executive Simon Litherland said Norwich had been an important site for the business for many years, and the proposed closure "was in no way a reflection on the performance or commitment" of employees at the Norwich factory.
In November 2015 the company announced a three-year £240m investment into its British manufacturing operations. It says the Norwich closure will not affect these plans.
Britvic has informed Unilver, the co-owner of the Norwich site.
The Unite union has been approached for comment.
The soft drinks manufacturer was founded in Chelmsford in 1954.
In 2013, the company announced it was to close its factory in the city where it was founded and it moved its headquarters to Hemel Hempstead in Hertfordshire.
Production at the Chelmsford factory ceased in 2014.