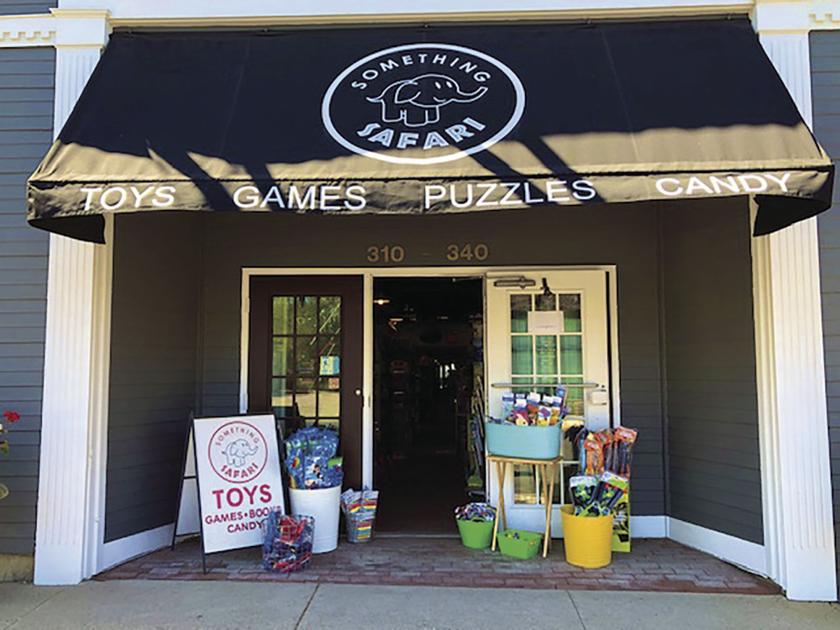 "I think every one of us is a kid inside," Pei-Lin Yap, the owner of Something Safari in Excelsior, said with a laugh. Something Safari is an independent specialty toy store for all ages that sells puzzles, games, arts and crafts and other activities.
When people are forced to slow down, they look within to find what they used to love, but haven't had time to do, Yap said. With fewer sources of distraction, she's hearing that customers are digging out puzzles they stashed in the basement but have never touched, she said.
The store is busy supplying customers with activities to cope with staying at home, Yap said. It has an online store, but many customers reach out through social media, email or on the phone. Customers can get their purchases shipped, delivered or through curbside pickup, Yap said.
Yap has noticed an influx of new customers. When the pandemic began, people suddenly realized they needed help finding things to do, she said. People are launching into new routines, she added. They might not want to go to a big store like Target. Something Safari can offer personalized help, she said.
The shop has been in the community for a while. Yap has built personal relationships with customers over time, she said. She has gotten to know children in the community and what they like. Customers have her personal number and will text her for ideas, she added.
The shop's most popular items are 1,000-piece puzzles. More adults are inquiring about the puzzles since the pandemic, she said. Puzzles have been growing in popularity "but it just suddenly exploded," Yap said. When people are busy with work they don't have time to sit down and do a puzzle. Now, people have the time, she said.
When they open the box, it's just a pile of pieces, Yap said. They work on it and work on it and, eventually, end up with a beautiful picture. With that, they gain a sense of purpose, she added.
Now that the weather is getting nice, customers are looking for kites, jump ropes and sidewalk chalk. It's "a lot of old fashioned things that we used to play with as a kid," Yap said. For rainy days, Legos, arts and crafts and dice and card games are popular indoor options.
Sensory items such as slime used to be very popular, she said. These items require a lot of touching and sales have slowed. Another reason could be because children are doing more active things. If children are building puzzles and already moving pieces, it takes away the need to fidget with items like slime, Yap said.
In Yap's opinion, the family unit has changed since the pandemic. We're back in the days where we spend time with family, she said.
Follow the Sun Sailor on Facebook at .